RADIANT SCALES
A Dragon Tarot Card Deck
---
Radiant Scales is a collaborative tarot project where artists will be assigned 1 tarot card each with a full explanation of the card given to them upon their assignment. Knowledge of Tarot is not necessary to apply, but it is appreciated.
Each card assignment will come with a detailed explanation of the traditional interpretation of the card as well as guidelines for your suit. These guidelines include physical traits for the dragon(s) present in your piece as well as a color palette. These will serve as your prompts for your piece. Major Arcana will have similar guidelines provided to them.
The project will have 2 submission deadlines and the first will be subject to note/critique to ensure the deck flows properly. Extensions and missed deadlines will not be allowed. Please make sure to review the projected deadlines before applying.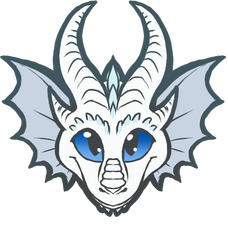 Project Specs
78 cards including both major and minor arcana

Premium gloss

2.75" x 4.75"

Full color
---
Project Deadlines
April 1 - applications open

April 15 - application deadline

April 20 - artists notified

April 25 - art begins

May 25 - first check-in
Things required of the first drafts:

Lineart/sketch and color pallette

Multiple thumbnails must be submitted (2-3)

Artists must show progress on draft in our art direction channel on Discord at least 1 week before the first deadline due date
June 25 - middle check-in
Things required of the middle check-in:

Flat colors at least

Card more fleshed out and changes made based on notes from first draft

Artists must show progress on draft in our art direction channel on Discord at least 1 week before the middle deadline due date
July 15 - final submissions deadline

August 1 - Kickstarter begins

August 31 - Kickstarter ends

January - orders sent out
---
Artist Information
72 artists will be selected for initial card assignment

Additionally, 5-10 artists will be chosen to serve as merchandise artists.

Each artist will be assigned a specific type of merchandise to work on.

Mods will have the merchandise made. Artists only need to create the art.

Knowledge of tarot is not necessary, we will have plenty of resources to help you learn

A team member will be handling the ace cards, the back, the border, and the box

Discord participation for all is mandatory
---
Project Guidelines
This is a multi-artist project. While we naturally want each artist's work to reflect their personal style and tastes, we do also need to keep everyone working in, stylistically, the same "language". To apply to this project, please be aware that you will be asked to draw your dragons in a style similar to this: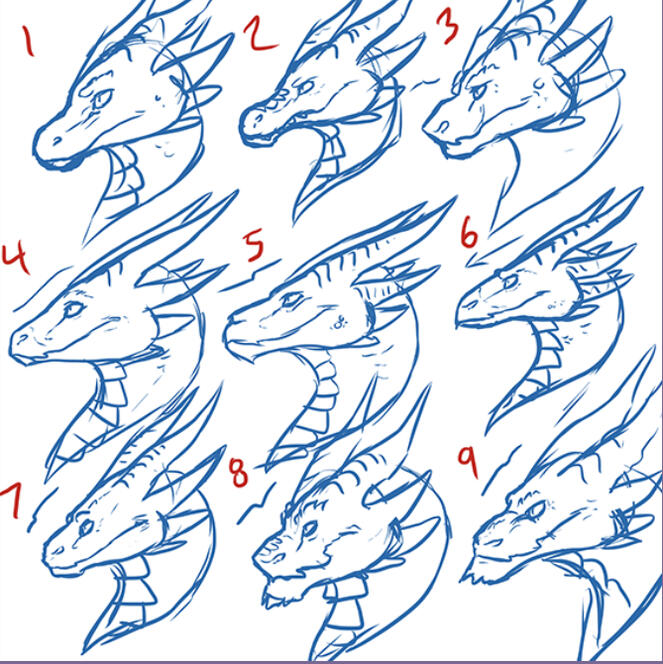 Each suit will depict a different element of dragon - artists are expected to invent their own dragon(s) within the rough guidelines below. Here are examples of elements artists will be using in each of the five suits.
There will be multiple check-ins, as well as a critique and WIP forum for artists to communicate with us and with each other during the design process, and ample time to work out the content and specifics of their cards.
Please note that lineart is not a strict requirement of final pieces - more painterly and rendered styles are welcome too!
---
Portfolio Requirements
Portfolio can be in the form of Tumblr, Twitter, Instagram, Facebook, DeviantArt, Artstation, Google Drive, Weebly, etc

If using Tumblr or Twitter please include your art tag / media / moment page in your portfolio link

If using Instagram, more than ¾ of your posts must be art

Your portfolio must feature:

At least 5 full pieces of art (full body, full color, full background, etc)

Dragons. This deck will feature dragons as the main focus. As such, we will need to see several pieces that showcase your ability to draw dragons.

No NSFW content. Anatomy sketches/drawings are fine. Any portfolios featuring NSFW art will be disregarded
---
Compensation Information
All profits from this project will be going to charity. The charity we have chosen is Friends of the Earth. They speak truth to power and expose those who endanger the health of people and the planet for corporate profit. They organize to build long-term political power and campaign to change the rules of our economic and political systems that create injustice and destroy nature.

The kickstarter profits (above printing/manufacturing prices) will have two purposes. The first goal will be to get a free deck for each artist as compensation for your time and effort. The second goal will be to raise funds for our charity. Every stretch goal will put aside money for artists involved.

All participating artists will receive a free digital copy of the deck guaranteed. Artists may get free decks if there are enough profits. At worst, artists will be able to purchase decks at production cost or below production cost.

All artists participating in bonus merchandise will receive a copy of the merchandise they created as well as the full free deck.

If stretch goals are reached, all artists will receive the stretch goals for free as well.

All participating artists will be able to purchase extra copies at production cost to sell on their own for profit

All participating artists are free to make and sell prints of their finished pieces and any bonus merchandise after the project has been shipped out
---
Meet the Team
Catstealers- She's our project lead, and the woman in charge of scheduling, ordering, organization, and has a hand in almost everything else!

NabiDott- she's our art director! She puts together our boxart, frames and backs of cards, and half a million other little art tasks that keeps the project looking its best!

Snowleopardferret- He's our resident tarot expert and writer. He's responsible for teaching the artists what they need to know to make a good tarot card. (He also wrote the guide book that comes with our decks!)

CunningAesthete - She's the lead on our shipping and fulfillment team, (assisted by snowleopardferret) and our general administrative assistant, here to help keep things rolling smoothly.

MonsterBrainSoup - He's our design consultant and all-purpose dragon expert! A valuable guest on this project, he's here to help develop the world of dragons in our deck.
---
Frequently Asked Questions
What timezone are the administrators working in?

We work in EST!

Will apps open for writers?

We already have a writer on our mod team who has created our guidebook in full. He has written the guidebook for each of our decks so far and has extensive tarot knowledge.

I have testing during one of the submission periods, can I submit at another time instead?

Unfortunately no, the dates are listed above and we always accept early submissions. We hope applicants will plan their time wisely when submitting a card for the deck.

I'm pretty sure I submitted my application, but I never received an email?

If you're unsure, just send us a message off anon with the email you used to apply and we can tell you if we have your application on file or not.

Kickstarter doesn't allow you to raise money for charities.

We are aware of this and have our plans to work around this issue.
---
Follow us on Twitter for updates @DragonsTarot